Warzywniak Biedronki (Biedronka's Greengrocer)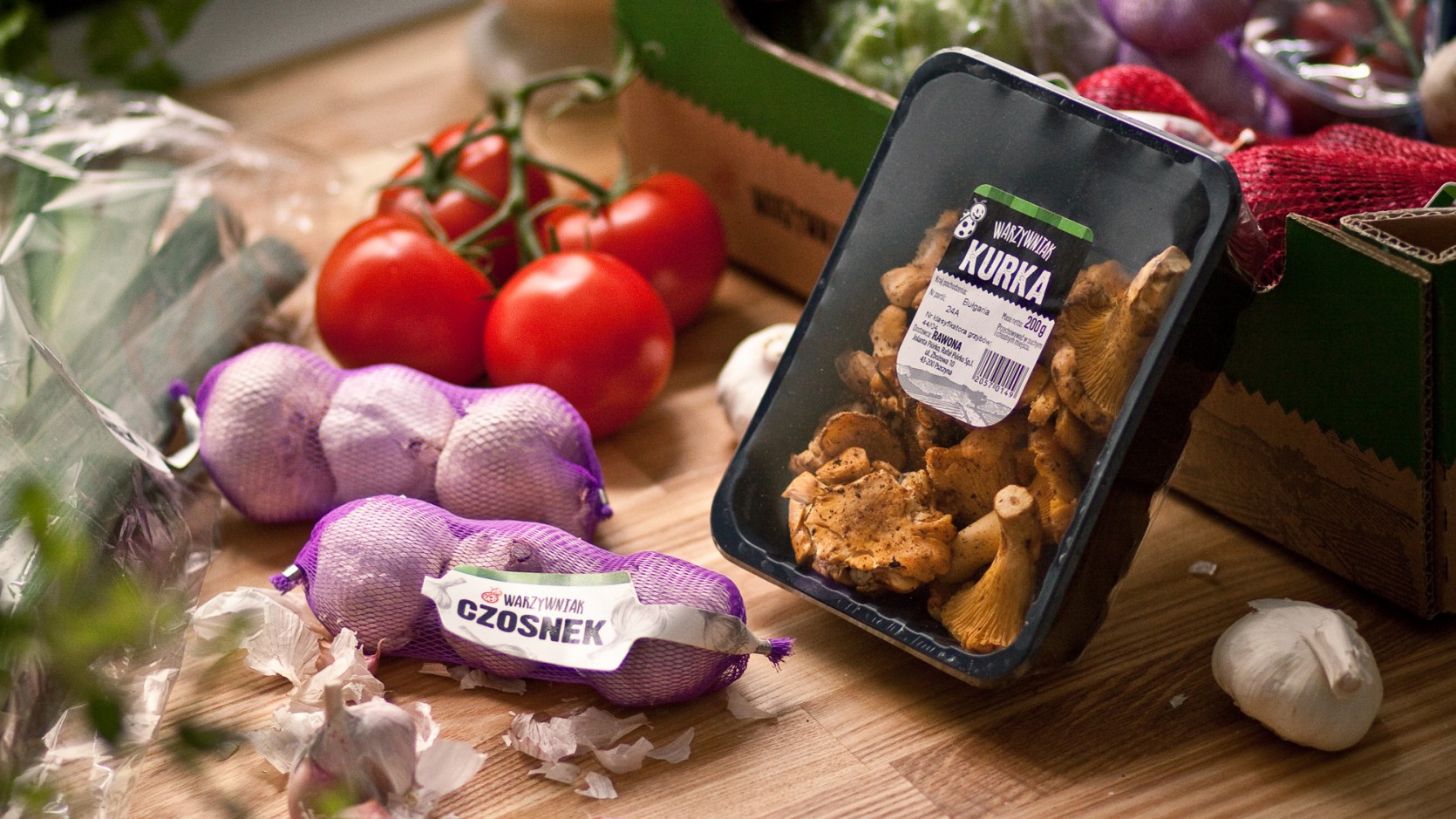 The Biedronka chain, with 2,600 points of sale in Poland, has changed the eating habits of Poles. The stores offer a wide selection of fruits and vegetables at an affordable price.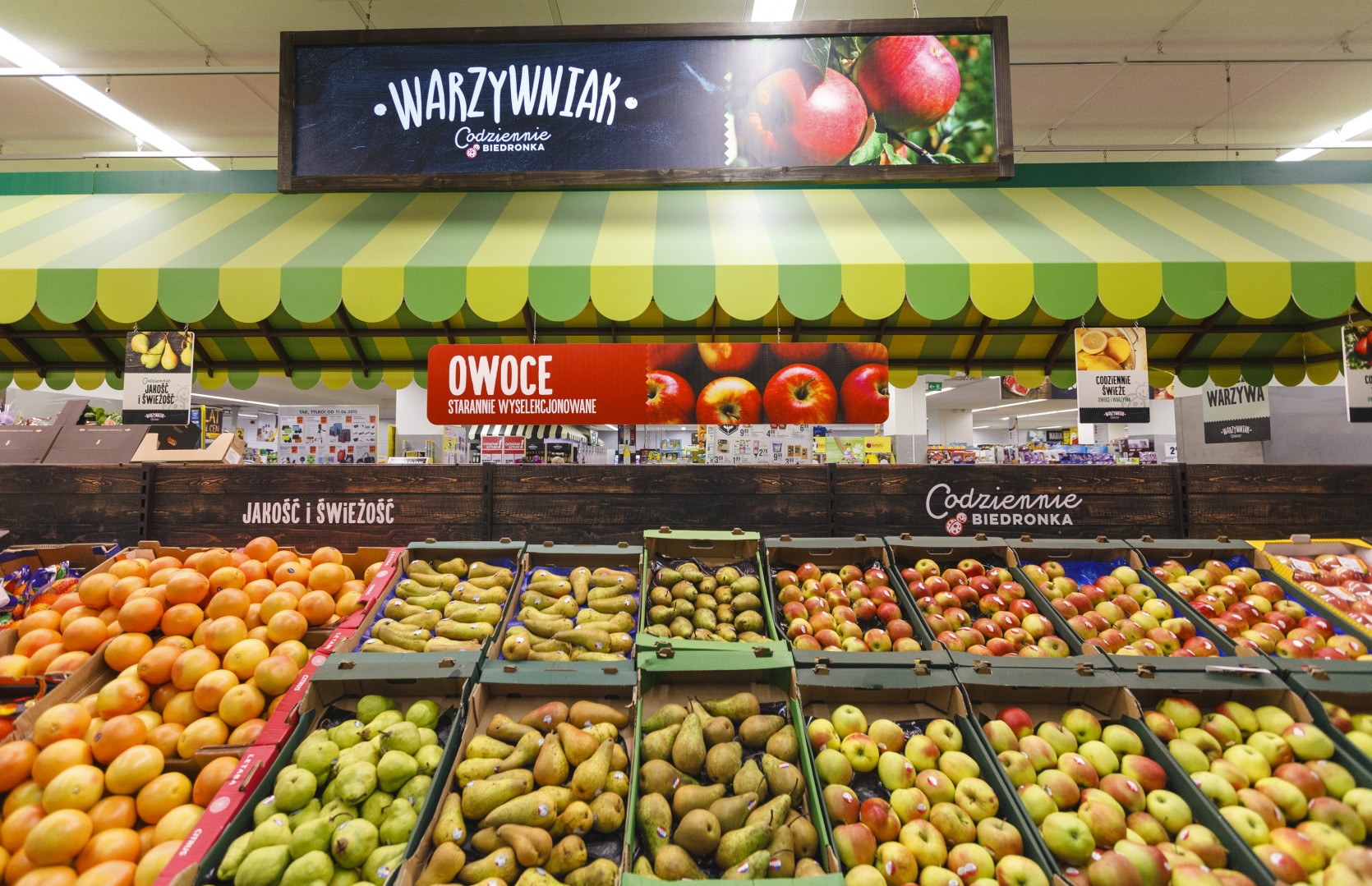 VEGETABLES AND FRUITS IN THE LEADING ROLE
Our task was to draw attention to the product and display fruit and vegetables on the shelves. We cleared the communication in the store by creating a "greengrocer". In this way, we referred to the simplicity of the vegetable stall at local marketplaces, which we all know in Poland.
PRODUCT ECOSYSTEM
Recognizing the need for diversification in the area of ​​fresh products, we decided to introduce three new lines to meet the different needs of consumers.
We have created both the terminology and the graphic concept for them, creating the appropriate product lines: the basic "Warzywniak" ("Greengrocer"), the premium "Kuchnia Pasjonata" ("Kitchen Enthusiast" and the ecological "Bio Farma".
DIVERSE VS CONSISTENT
The clear demarcation of the product lines allows the consumer to easily find specific products in the rich offer of the Biedronka chain.
The "Warzywniak" line has a characteristic green motif of a marketplace roof and engravings. The premium line "Kuchnia Pasjonata" is distinguished by the black colour and the photos used in the background. However, the "Bio Farma" is a recycled cardboard with handwritten, green typography.
Mamastudio for Jerónimo Martins
Scope
Brand Identity
Packaging
POS
Strategy